Posted February 14th, 2012
Tags:
bras. Hijinx.Wacky bra photos.
Well, its President's Day and of course the excitement is palpable. So many holidays, so many opportunities to buy chairs or refrigerators. It can be overwhelming.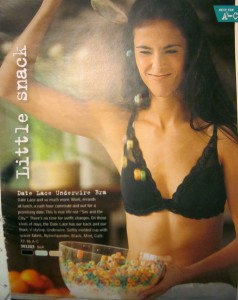 Obviously we humans love our holidays. In ancient Rome they had 159 publicly funded holidays a year. Three a week!  The ancient Romans were so busy packing and unpacking decorations and lights and preparing special meals for family that they forgot to notice their empire was crumbling. Maybe we like holidays so much because we rely on them for a formal excuse for celebration. As if there weren't a million reasons to celebrate anyway! And I can think of no better example than this  catalog I got in the mail yesterday;  a perfect reminder not to overlook the simple, mundane things in life that bring us joy. Like bras. Because a woman grows up wearing one every day from about age 11 on,  it becomes so routine, she can forget about all the merriment.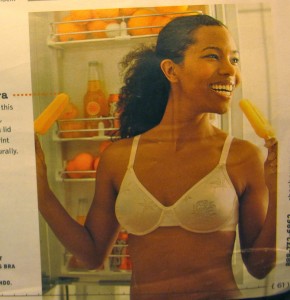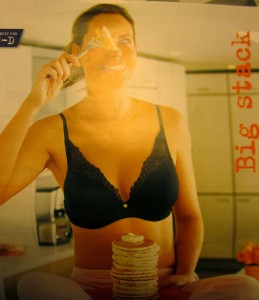 So kudos to the genius who put this catalog together. He or she had the soul and the heart to remind us how nothing is more fun than a bra!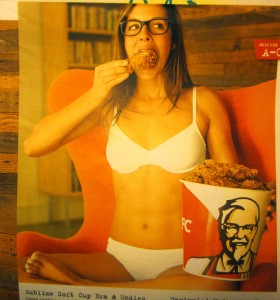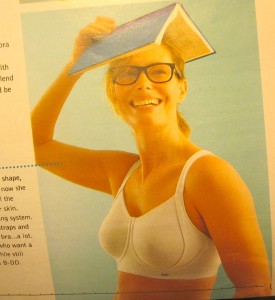 Why, you no sooner put one on then you get so giddy, you just can't restrain yourself from clowning! Next thing you know, you've made yourself a bowl of cereal so enormous, there's nothing to do but throw it in the air!  Then you eat two popsicles at the same time and follow it up with two cannolis! Why? Because one thing about hanging out in your bra: You don't feel self conscious at all about your belly fat. Part of the magic of a bra is the way it makes you want to sit down and eat a stack of 17 pancakes (after you examine a fork full you stole from someone else, since as far as I can tell in that photo,she hasn't touched a single one of her seventeen yet.) Or order a bucket of chicken designed for a family of 12.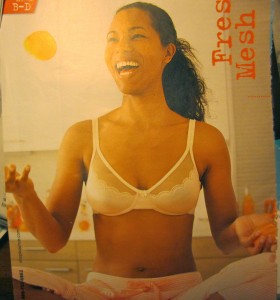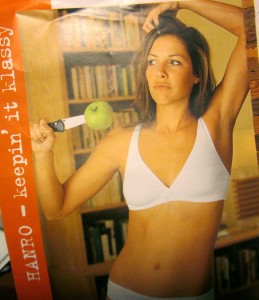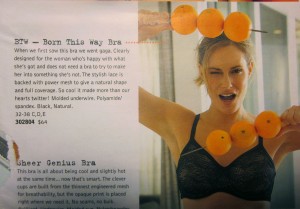 Then you start spearing fruit! Yep! That's what a great bra will do for you: energize you so much you practically turn in to a fruit ninja!  Before you know it,  you've got a book on your head and you're using cup cakes for glasses!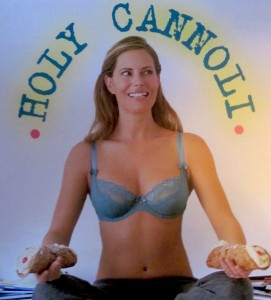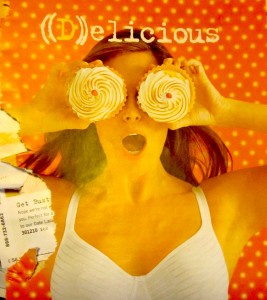 So…thank you bras…for all the years of wacky hilarity. Of all the underwear, you're like the second funniest. After underpants.
.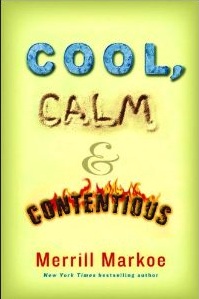 PS: Perhaps you would like to buy my new book! Here: Read review.
For sale wherever fine books are sold. And other kinds of books.