Posted September 24th, 2009
I am on a blog called Coffee with a Canine. It is here:
Posted September 11th, 2009
Its Fashion Week. It seems like fashion week happens more often than Christmas. And Christmas is already four months a year. (In fact, today is Day 5 of the 120 days of Christmas!) Anyway, in honor of fashion week I spent a little time looking through the catalogs I received in the mail yesterday, instead of throwing them directly in to the garbage, unopened. And I noticed that the current crop of models  seemed to be using an assortment of facial expressions that appeared, at least to me, to be full of  exasperation and contempt. They looked like the faces of girls I remember from junior high who have been pushed to their limits by uncomprehending  adults. They seemed to be looking at someone, in this case me, and saying " I said no. Are you,like, deaf or something? What is your problem?" Or maybe they are saying "Duh! I don't think so! What do you want from me anyway?"  Here's my theory:  'Peevish Exasperation'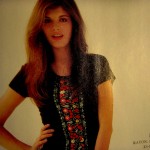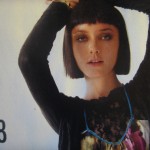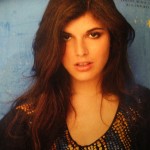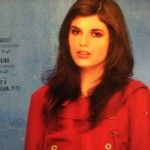 is the new 'Captivating.'
Posted September 6th, 2009
Tags:
Andy Prieboy
,
cartoons
,
despair
,
existentialism
,
German expressionism
,
meaningless violence
,
Merrill Markoe
,
Peter Lorre
,
Quicdraw McGraw
Yes, its that German expressionist episode you may not remember. Not everyone knows that Peter Lorre did a guest spot on Quick Draw McGraw. Andy Prieboy did the music.