Posted December 22nd, 2014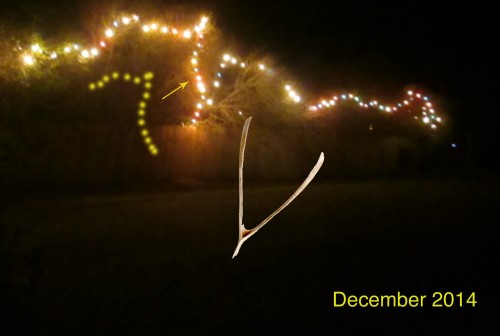 This year, since I have a monthly column for VICE, I wrote up the past 6 years of light snooping into one big piece. I re-visited every set of lights from 2008 to present. Here are this year's lights. For an explanation, you can read the whole piece HERE. In case that link isn't working, here is the URL: http://www.vice.com/read/i-have-an-unhealthy-obsession-with-bob-dylans-christmas-lights-129  Visit often.  They count the page views.
Happy Holidays everyone.